Robert Mayer Leadership Academy
Identify, motivate and prepare our next civic and business leaders.
The annual nine-month Leadership Academy has provided young professionals with leadership development in Huntington Beach for more than fifteen years. Participants gain an understanding of local government, public safety, education and health care systems as well as the city's business figures, economic climate, and social uniqueness. Through panel presentations and learning sessions led by community leaders and subject experts, the academy presents a wide spectrum of views.
Highlight current community issues and challenges.
The program facilitates the growth of community leadership by educating professionals with special attention paid to integrity, vision, personal responsibility, commitment, and community trusteeship. The class project affords each participant the unique opportunity to develop their potential for public responsibility and leave a lasting impression on their community as they work toward advancing an organization's goal or solving a shared problem.
Build a network of support and opportunities for participants.
Applicants should want to gain broader knowledge of the community, demonstrate active participation in the community and understand both the need for and responsibility of community involvement. Any person over the age of 21 living or working in Huntington Beach may apply.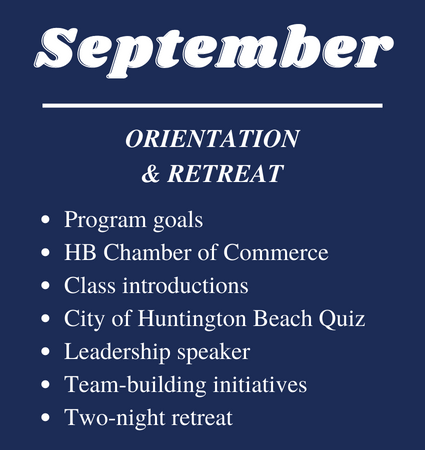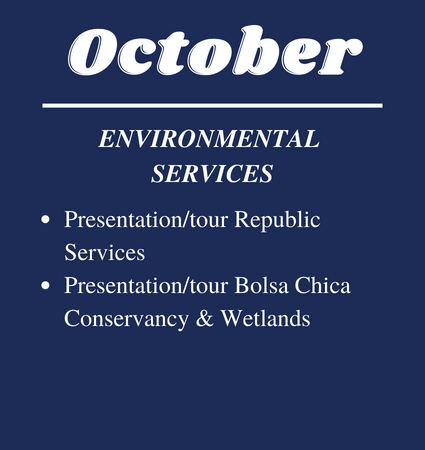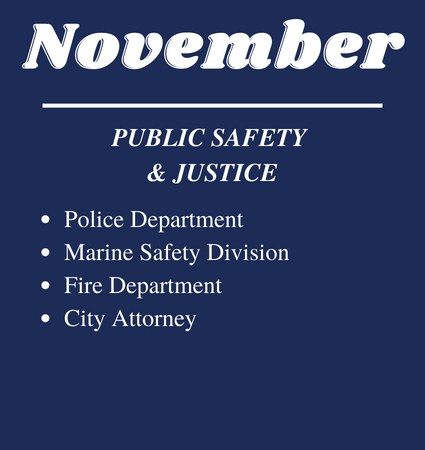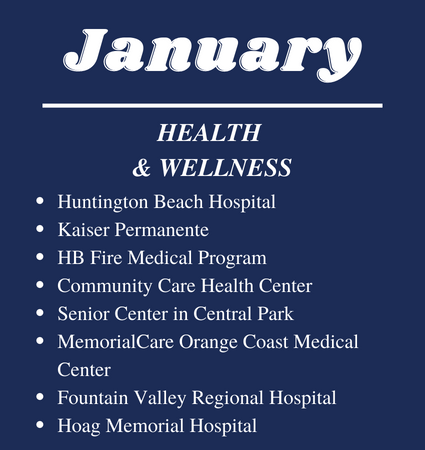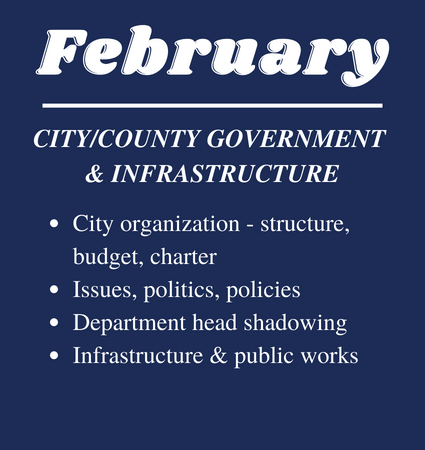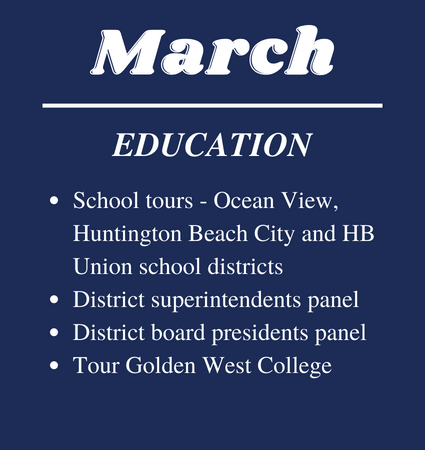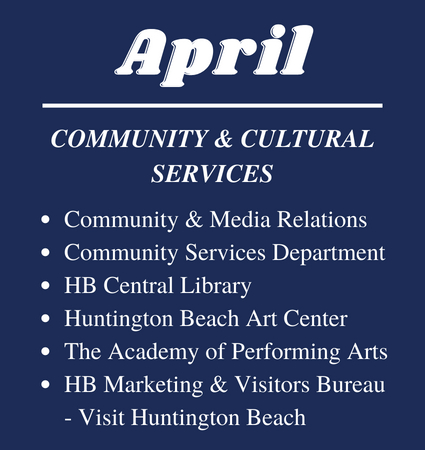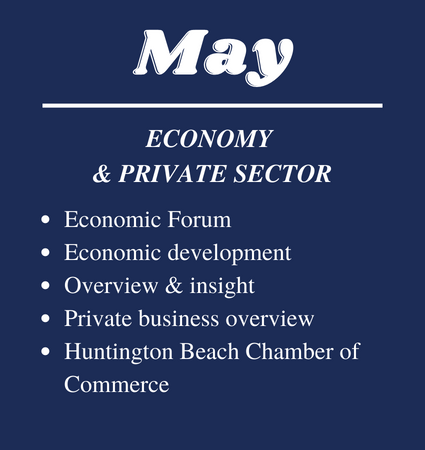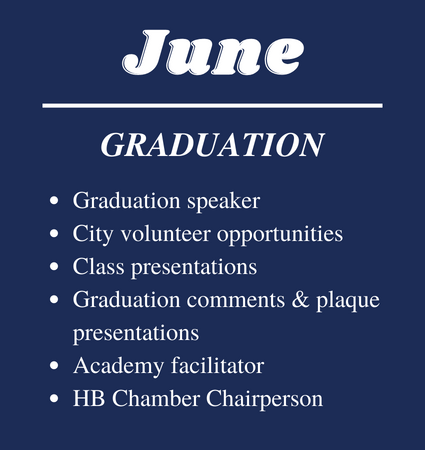 Sessions
Sessions are held the third Wednesday of every month*, unless otherwise specified, from September to July.
All program sessions are scheduled to meet from 8 a.m. - 5 p.m., including orientation. Absences from class are discouraged, and all participants are required to comply with the absentee policy.
Group Projects
Group projects are an important element of the program.
A significant amount of time outside the monthly session time is required during the last six months of the program to strategize, organize, and complete community benefit activities. The results of the class project process will be shared with an audience of friends, alumni, and invited guests on the evening of graduation.
Tuition
Tuition is $1,250 on or prior to June 30th, 2023. Tuition after June 2023 will be $1400. 50% deposit due before retreat in September.
This amount represents only a portion of the costs required to project the principles leadership program. Applicants are responsible for the tuition regardless of whether an employer or organization expressed intent to cover this expense. Payment plans are granted on a case-by-case basis.
Application
Accepted candidates will also have an opportunity to apply for a partial tuition discount.
The discounts are typically designated for candidates representing a non-profit organization, small businesses and individuals applying on their own.
Application Instructions
Please complete the following questions and attach your responses (via PDF) with the application form below.

1. Describe your
- a. Educational background including degrees, field of study, professional institutes, training - programs,etc.
- b. Professional (employment) activities for the past five years.
- c. Community, civic, and business activities, including the nature of participation and office held.
- d. Awards or other special recognitions.
- e. Any other pertinent information you wish to include for your consideration.

2. Explain how you meet selection criteria for the leadership academy by speaking to your current level of community (E.G involvement, aspirations to serve in leadership roles in the community, desire to develop a broader understanding of community machinations, etc.)

3. Explain how the leadership academy can help you fulfill your aspirations as a leader in Huntington Beach.

4. Identify and discuss a particular issue, opportunity or problem you feel is crucial to Huntington Beach.

5. List five words that best describe you.